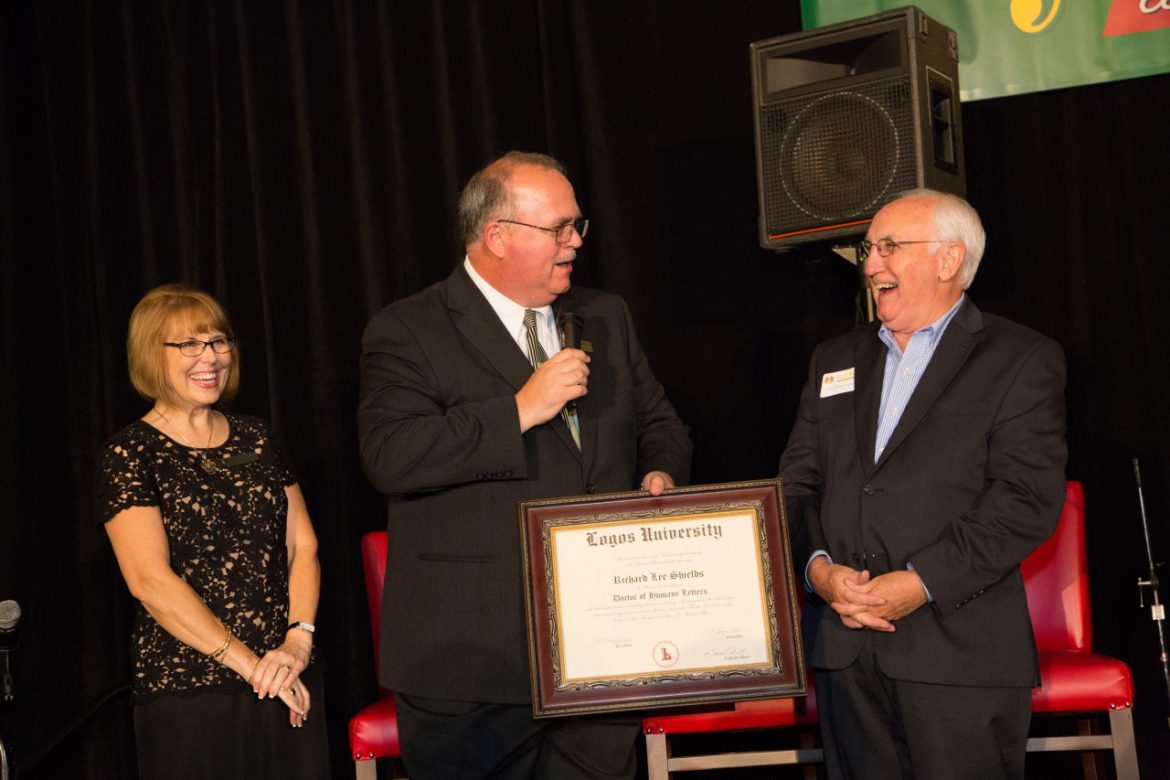 What made the DoorWays 25th Anniversary Celebration on September 19th a wonderful success?
Both Sheila and I felt the love and affirmation from 330 people all gathered together in the same place.
The opportunity to review where we've been and share our story.
Great music, good food, funny stories, excellent videos, and a Doctor of Humane Letters degree from Logos University.
Nearly $60,000 was given or pledged by the end of 2015. These gifts will provide funds for Simply Sisters outreaches and future travel expenses.
What an amazing night!
When my mother suffered a stroke three days after our celebration I cancelled my travel plans to Argentina. Sheila left the next week to prepare for a group of six ladies who arrived six days later. Together, they have ministered in 5-6 events. One of the first was for the female students at Instituto Biblico Rio de la Plata. The rest have been in small, newer churches where they ministered to and blessed ladies living in difficult life circumstances. Please pray for their outreaches to be a lasting success and advance the Kingdom of God. They will return later this week.
In November 2015 we have been invited to participate in leadership conferences and Simply Sisters events in Albania. Sheila will join with Operation Serve January 9-16, 2016 to host Simply Sisters events in Mexico City. If you would like to participate, please let us know as soon as possible.
The past 25 years have been filled with incredible opportunities for ministry, missions, and global evangelism. Now, we move our focus from the past and look ahead with eager anticipation of how God will use us in the years to come. Your support makes it all possible.
Thank you!